About the Campaign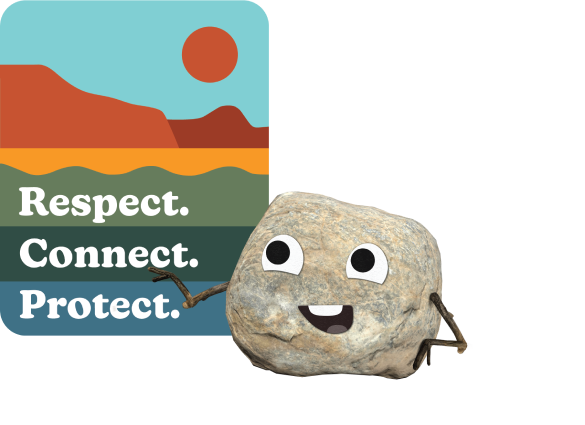 Led by Conservation Lands Foundation, in partnership with the Bureau of Land Management and an array of local and other groups, "Respect. Connect. Protect." is a campaign to support enthusiastic, respectful and safe visits on National Conservation Lands. Record numbers of visitors continue to visit public lands and more people are venturing to the National Conservation Lands that are beyond and between national parks.
The campaign seeks to inspire each of us to be better stewards of the land: empowering visitors to respect the awesome power of nature, connect with the splendor of the land, and protect its beauty. National Conservation Lands don't typically have services like cell coverage, water stations or rangers to help and our nation's public lands and visitors have suffered significant and sometimes irreversible harm because visitors are unprepared or ill-informed. This lack of preparation and awareness is leading to two negative and avoidable consequences:
an increase in people getting lost, stranded, or worse
an increase in degradation to essential wildlife habitats, Indigenous sacred sites, and water sources.
The Respect.Connect.Protect. campaign fills the void to address the safety and other considerations specific to National Conservation Lands. The coalition works collaboratively to expand partnerships and add specific regional guidance for how to make visits safe and enjoyable.